If you grew up in Bourbon County, are a big University of Kentucky or Cleveland Browns football fan, or just love football history then you may already know the name Blanton Collier. If you (like me) are none of those things, then his name is probably not one that you will recognize immediately. To tell the story of his entire life would fill a book (one which his daughter Kay did write), but the Hopewell Museum is fortunate to have a small collection of materials that can tell us something about the life he lived.
From his daughter Kay's tribute/biography published in 1984 we learn a little about Collier's early life in Millersburg and Paris. Born in 1906 to Orie and Eva Long Collier he was the second child. He was personable, sporty (though considered small for football), and intelligent. He majored in history and English at Georgetown College. After graduation he returned to Paris and taught algebra and coached all sports at Paris High School (whose gym now bears his name).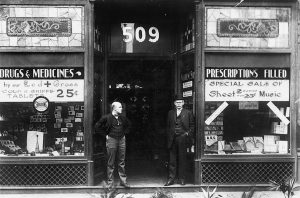 It was there that he met Mary Forman Varden (and it is Varden despite the many newspapers that would get her maiden name wrong over the years), a 16 year old senior at the time. Her father was the town pharmacist and along with her mother insisted that she go to finishing school and then to Transylvania College before marrying.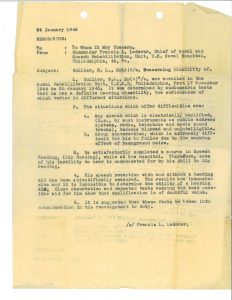 Collier remained at Paris High School for 16 years as coach and teacher and might have remained there had it not been for a series of events that occurred in the 1940s. The first event was his enlistment in the United States Navy in 1943 at the age of 37. Too old for the draft, his enlistment indicates a desire to serve his country during World War II. He was sent to Bainbridge, Maryland and was an instructor of survival swimming (always the coach). It was here where an issue with his hearing was discovered and he was sent to the Great Lakes Naval Hospital in Illinois for tests in 1944. This third event proved a significant turning point in his life as it was here where he first met Paul Brown.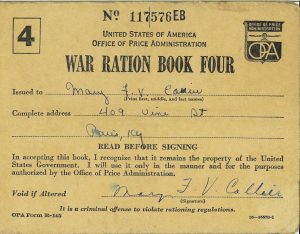 Brown was coaching the Great Lakes Navy Bluejackets team at this time and noticed Collier's frequent presence observing practices. Eventually, Collier was brought on as an assistant coach, a position he retained through the remainder of the war. When the war ended, Collier would have returned home to Kentucky had Brown not been approached to start a professional football team in Cleveland in the new All-American Conference. Brown brought Collier with him to the team that he founded (and which bears his name to this day).  Collier's wife and family, including his children remained at their home on Vine Street in Paris, Kentucky during the war and throughout his first tenure at Cleveland.  The Collier and Brown families enjoyed a close relationship, with the Brown's frequently visiting the Collier's during the summer months.
Collier quickly gained a reputation as a teacher-coach who was a calm, but exacting perfectionist. He was known for making his players watch game movies and tested them on playbooks. His approach to teaching was the same as his approach to coaching. He observed everything and believed that every student or player could learn, you just had to find the right way to reach them. His professorial demeanor was at odds with the stereotypical image of a professional coach – the one that screams and yells to achieve results, but was a style which earned him lasting respect from his players and other coaches.
"He's the man to get the job done."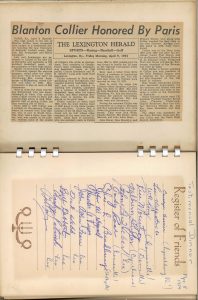 His teaching/coaching philosophy served him well as he took over the head coaching position from Bear Bryant at the University of Kentucky in 1954. His decision to leave Cleveland was not made lightly and he had turned down offers to coach other pro teams, such as the Baltimore Colts, but, ever a Kentuckian, he could not pass up the opportunity to coach his hometown team. He was welcomed home with open arms.
At UK, Collier made sure his players prioritized learning before football, certainly endearing himself to the faculty (if they didn't have the grades they had to attend study hall until they did.). Collier coached UK's football team until 1961, when he was fired, the first in a succession of coaches who have never quite lived up to the legacy of Bear Bryant in the minds of fans and administrators. Though Collier did not leave in a blaze of glory, he has left a legacy that still stands today as the last UK coach to have an overall winning record (Mark Stoops has a 39-39 overall record as of December 2019.).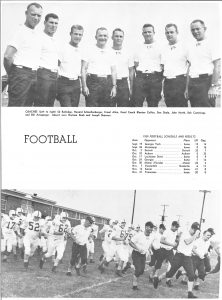 However, perhaps more important than his win-loss record at UK, are the coaches and players he brought together who learned from him during his brief time there. A page from a UK yearbook shows Coach Blanton Collier with a few of the men who would go on to have successful collegiate and professional coaching careers, including the winningest NFL coach of all-time, Don Shula (to the right of Collier). Besides Shula, Collier's dedication and knowledge of football would impact men like Bill Arnsparger (another Paris native who would have a long-time coaching partnership with Shula), Howard Schnellenberger, and Chuck Knox.
"Football has been my life. Right now I feel I would like to remain in football if the opportunity presents itself." – Collier, The Miami News, January 3, 1962.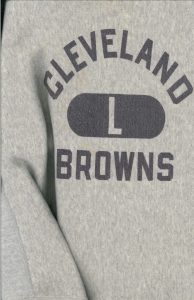 The opportunity did present itself as Collier returned to his former position with the Cleveland Browns as Paul Brown's assistant. Despite the changes to professional football over the years, Collier never wavered from his coaching and teaching style – always continuously observing, learning, and improving. His happy reunion with Brown, however, was short-lived as much had changed during Collier's time away, most significantly the presence of Arthur Modell, the Browns new owner. Modell took a more active role in the day to day operations of the team, immediately butting heads with Brown, who preferred that owners have a more hands-off approach. Brown's disciplinarian style of coaching was at odds with Collier's teacher-coach method and was beginning to rub some players the wrong way. Everything came to a head in January 1963 when Modell fired Brown and named Collier as head coach, barely a year after he was fired from UK. Collier and Brown's previously familial relationship was a casualty of these chain of events, something that likely weighed on Collier the rest of his life.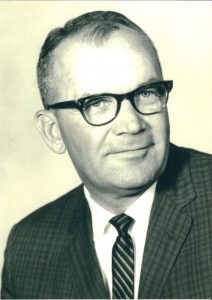 When Collier took over from Brown there was a sense of relief among many of the players, who had grown to dislike Brown's style of coaching. Collier's most dramatic change from Brown's method (other than his overall demeanor) was to let the quarterback call most of the plays and to seek more input from his players. This was in part due to his different approach to coaching, but also likely influenced by the continued decline of his hearing. Collier's commitment to coaching through teaching remained as players like running back Jim Brown would recall that he actually asked questions and listened to them.
"I was prepared for his genius, but I wasn't prepared for his humanity." – Jim Brown
Collier's methods paid off as the Browns had their first 10 game winning season since 1953 and Brown broke his own previous rushing records. However, his first season was marred by growing racial tensions within the team. Paul Brown was often credited with integrating football and was one of first professional coaches to draft black players, but the Civil Rights Movement was reaching its peak by the mid-1960s and there were some white players on the team that believed they were unfairly losing playing time to black players. Collier listened to his players and his team leaders about what was going on and quickly made trades and changes to put an end to the racism, so that by the 1964 season his team was united.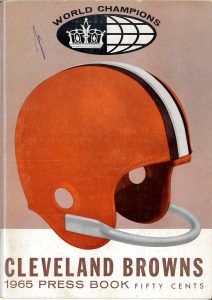 Collier's 1964 team achieved another 10 game winning record and a spot in the NFL Championship game (this was before the Super Bowl existed) against the Baltimore Colts. The Colts were the favored team, coached by Don Shula (who had played and worked under Collier with the Browns and at UK). Shula's team included legendary quarterback, Johnny Unitas, but were unable to defeat Collier's defense and ultimately lost the game 27-0. Collier's 1964 team clinched their first championship win since 1955 and as it turns out, their last.
Collier coached the Browns through 1970, retiring once his hearing loss became so severe that he could no longer adequately communicate with his players. He left Cleveland with an overall winning record and would stay on a few more years as a recruiter and quarterbacks coach, officially retiring in 1976. At this time he was diagnosed with cancer and moved to Texas with his wife, Mary. They remained there until his death in 1983.
"You can accomplish anything you want as long as you don't care who takes the credit for it." – Blanton Collier
Collier's philosophy of not seeking credit for his innovations or successes was one he had learned long ago from superintendent Lee Kirkpatrick when he hired him as that new teacher-coach in Paris. But, when Collier retired he was acknowledged by those who had paid attention to him for over 30 years (the players, his assistants, and the reporters) as one of the greats.
All images are from the permanent collection of the Hopewell Museum.
Garlikov, Ben. "A Humble, Honest Loyal Man." Dayton Daily News, December 13, 1970.
Melody, Tom. "Collier: Good Man, Good Coach." The Akron Beacon Journal, December 6, 1970.
Pluto, Terry. When All The World Was Browns Town: Ceveland's Browns and the Championship Season of '64. New York: Simon and Schuster, 1997.
Slone, Kay Collier. Football's Gentle Giant: The Blanton Collier Story. Lexington, KY: Life Force Press, Inc., 1985.